Welcome to NB Motors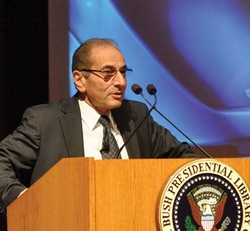 At NB Motors we tap into over 60 years of automotive experience to provide our customers with insights into emerging technologies; which could help address current trends and challenges and take advantage of opportunities for growth in the automotive and transportation markets. NB Motors offers deep knowledge and expertise in a broad range of technologies associated with the revolutionary, rapidly changing vehicle electrification and electronification process.

In addition to using advanced propulsion motors for propulsion in electrified (hybrid and electric) vehicles, vehicle electrification expands the use of efficient, light weight electric motors and actuators to perform functions traditionally done using hydraulic or engine driven mechanical actuation systems. Examples are in power steering, brakes, suspension, cooling systems, etc. Even for those systems that traditionally used electric d-c motors such as fuel delivery the current trend is to replace the traditional brushed dc-motors with the lighter, more efficient permanent magnet (PM) brushless motors. The use of advanced brushless motors with enhanced controllability help improve fuel economy of engine-powered and hybrid vehicles and vehicle range of electric vehicles. We at NB Motors offer deep understanding of trends in motor technology, design, and manufacturing, and full knowledge of the global supply base, cost and quality factors.

The rapid acceleration of vehicle electronification in recent years was a result of a sustainable trend for the availability of computing power at affordable prices. Electronic control of a large variety of automotive systems has already contributed to greatly advancing vehicle safety, comfort, and fuel economy. Future electronically controlled systems will take future transportation to cars that don't crash, emission free vehicles, connected vehicles, congestion free roads and ultimately autonomous driverless cars. The sophesticated electronic systems targeted for the not-so-far future are already under development and testing by OEMs and automotive suppliers around the world. We at NB Motors also offer many years of experience leading and managing the development of many innovative concepts in this domain. These vehicular control and communication concepts involve some of the most sophisticated cyber-physical systems, sensory systems, software and hardware architectures, and vehicle health management systems.
---